It's one of the most overlooked issues affecting recording quality for voice actors: Your XLR cable.
The best XLR cable is the one you buy and never think about again.
It's not a sexy purchase like a microphone or a preamp. But it's just as important to your signal chain.
Mogami Gold Studio XLR cables carry a clean, balanced audio signal, are free of RF interference (noise) – and come with a lifetime warranty. So, is that enough?
First…
What Is an XLR Cable?
An XLR cable is a mic cable with a 3-pinned connector, primarily used in pro audio equipment. This is a standardized connection that works with many microphones, mixing boards, preamps and audio interfaces.
XLR stands for External Line Return – and is able to transmit electrical currents cleanly.
Additionally, XLR cables carry balanced audio via three internal wires that connect to pins at a connection port.
Pin 1: Ground
Pin 2: Hot (positive polarity)
Pin 3: Cold (negative polarity)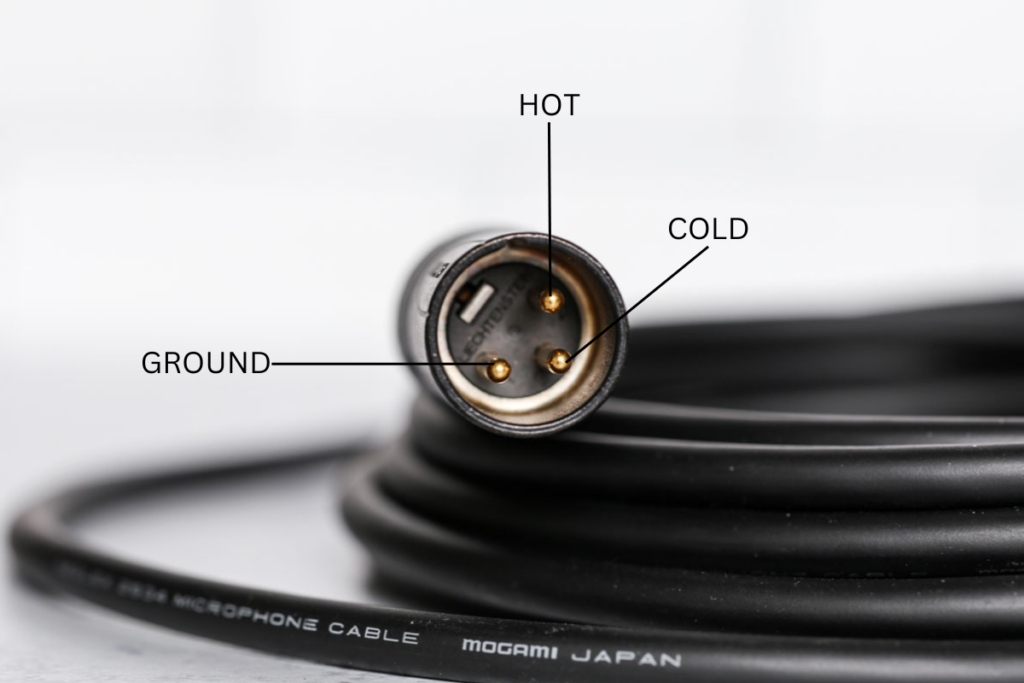 What Type of XLR Cable do Voice Actors Need?
Voice actors using an XLR microphone will need a male to female XLR cable.
The end with 3 inward pinholes plugs into your microphone (female)
The other end with 3 outward facing pins runs into your audio interface (male)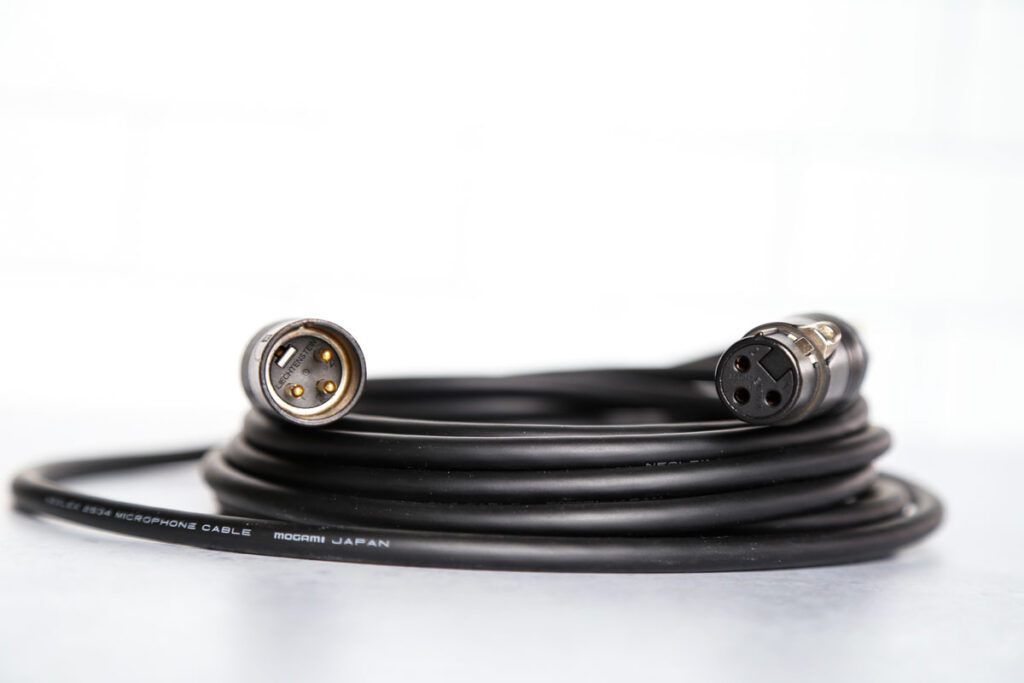 There are also XLR to 1/4 inch cables. However, these are typically not what voice actors will be working with in most home recording studios.
Are Good Quality XLR Cables Really Necessary?
Most people just assume your microphone is the most important factor when it comes to recording great sounding voice files for voice over auditions and paid work.
Sure, having a great mic is certainly nice, but that alone isn't enough. Nor is it absolutely necessary (there are plenty of fantastic budget microphones).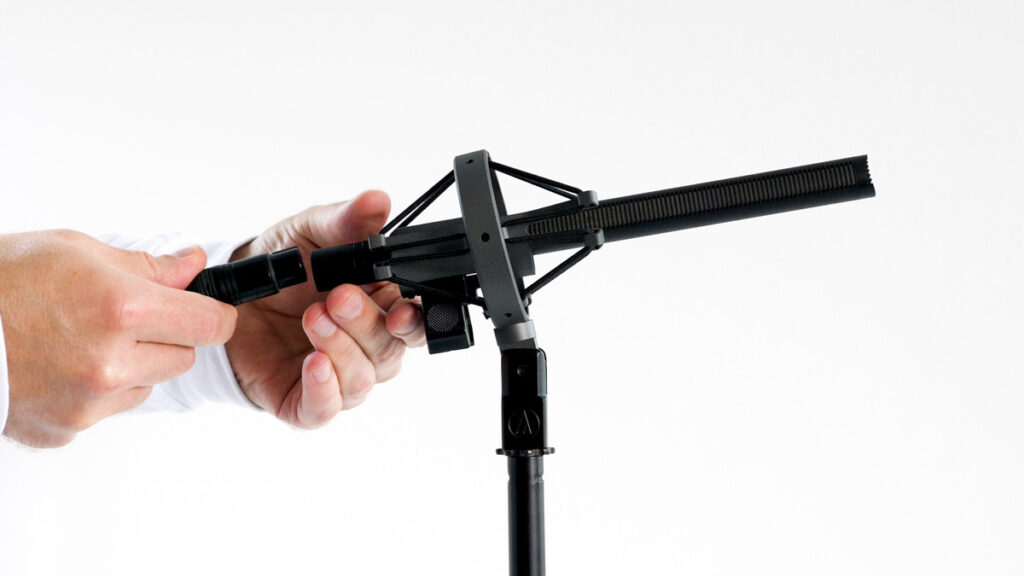 And I've harped on and on about your recording space being as important – if not more important – than your actual mic.
However, there's one piece of the puzzle in your signal chain that rarely gets the attention that it deserves: the quality of your XLR cable. You do need a good one.
A bad XLR cable can ruin otherwise good vocal recordings with audible hum, buzzing, missing audio and intermittent cutouts.
These issues can develop over time. A little wear and tear is to be expected when using recording gear on a regular basis in your home studio.
However, voice actors should know that some cheaply made XLR cables come fresh out of the box with these issues.
Bad cable = bad recording session.
Is an XLR Microphone Cable Expensive?
XLR cables run the gamut in price.
You can find budget XLRM to XLRF cables for well under $10
And there are also premium 100 foot studio cables that run in excess of $200
The good news is that you can get an excellent balanced XLR cable for around the $50 mark.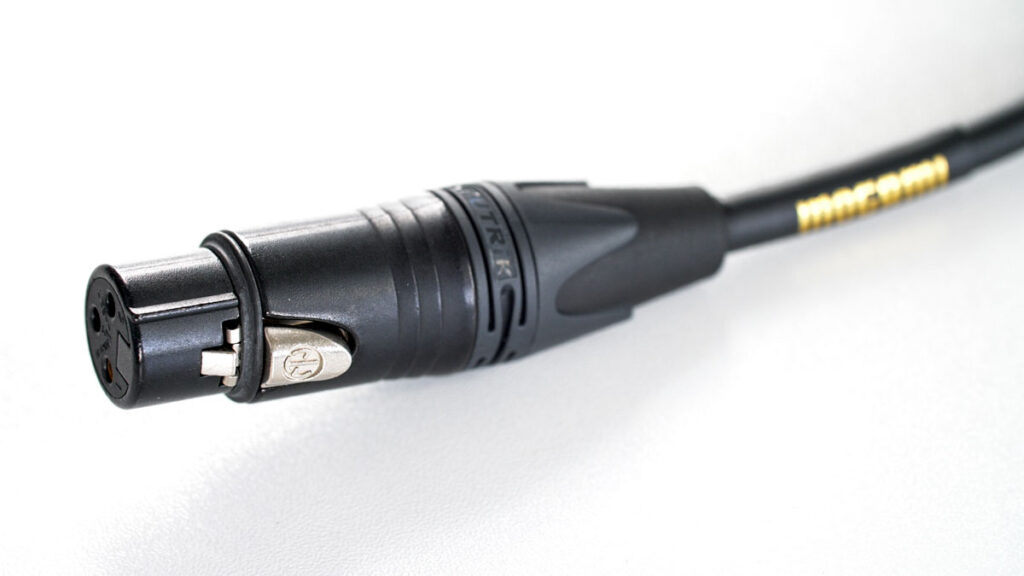 Get the shortest cable you can comfortably use in your recording setup
Definitely allow for a little leeway so you can move things around in your recording space without being hamstrung by a short cable.
But you don't need a 50 foot cable if there's only a 6 foot distance between your audio interface and your microphone. The price of a longer cable is obviously higher.
And a shorter cable means there's less distance your audio signal has to travel between your mic and interface – which can cut down on latency.
Learn about the pieces of studio gear beginner voice actors will need when they're just starting out out in this comprehensive beginner's guide to voiceover course.
Start Your Career as a Voice Actor
Voice Over: The Ultimate Beginner's Guide
Are Mogami Gold Studio Cables Good?
Yes. They have been used by professional voice actors, audio engineers and musicians who prioritize accurate signal transfer for decades.
Mogami cables are wired with a balanced 4-conductor microphone cable called Neglex. This material not only cancels out noise and RF interference – but results in an enhanced dynamic range. Essentially you get more signal with less noise.
The contact points are gold. Gold improves electrical conductivity – and is resistant to oxidation and corrosion.
Mogami cables are all manufactured in-house at their factory in Japan. And there's a lifetime warranty on their craftsmanship.
Mogami Gold Mic Cables – Pros and Cons
Pros
Durable and well manufactured. Made to last.
Gold connectors won't oxidize or corrode over time.
Clean balanced audio. Accurate signal transfer.
Super quiet without hum or buzz.
Can't beat that lifetime warranty.
Cons
More expensive than other options.
Are Mogami Gold Studio XLR Cables Worth the Price?
I think so. They offer an excellent value for the price.
Grab a Mogami Gold XLR microphone cable for your home studio here.
Unlike a microphone, audio interface, monitoring headphones or preamp you might buy with the goal of upgrading one day down the line – a quality XLR cable is a piece of gear you can buy once and never think about again.
And this Mogami cable should last the duration of a long and lucrative VO career.
What voiceover gear related questions do you have? Ask away in the comments section!
---
Gear reviews for voice actors:
And check out these other things beginner voice actors should know about:
Curious about how to start your voice acting career? Want to learn more about voice acting and the things beginners should know about the voice over industry? It's more than just having a great voice. Bring your natural talent and check out this voice over training course for beginners!